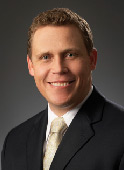 As a life insurance consultant, Jason L. Knupfer excels at optimizing value through the comprehensive review of each client's individual needs.
In addition to serving individuals and families, Jason is the Parq Advisors department head for all Major League Baseball team-owned insurance. His experience in policy audit and analysis allows Jason to help keep his clients protected, and his detailed insurance knowledge enables him to help his clients better understand the most complex nuances of their policies.
Prior to working in life insurance, Jason played professional baseball for seven years with the Philadelphia Phillies organization.
A baseball, basketball and soccer star in high school, Jason attended Long Beach State University on a baseball scholarship. In 1996, he was elected to the All-Big West First Team and earned a Bachelor of Arts in Kinesiology.
Currently, Jason serves on the College Baseball Foundation Board of Directors, and he belongs to the Beverly Hills Estate Planning Council. He is on the executive committee of AthletesTouch, a Los Angeles-based exclusive community of former college and professional athletes excelling in the world of business.
Jason and his wife, Stacy, reside in Playa Vista with their two sons, Cole and Wyatt.